We celebrate our new, marvellous group of Eco Forest Therapy Guides in training! They just finished Module 2, the 7 day training retreat at Mundekulla Eco Retreat farm, Sweden. Now they embark on Module 3, the 4 month long, personal nature immersion and supervised skills training. We wish you a most joyful and inspiring trail ahead!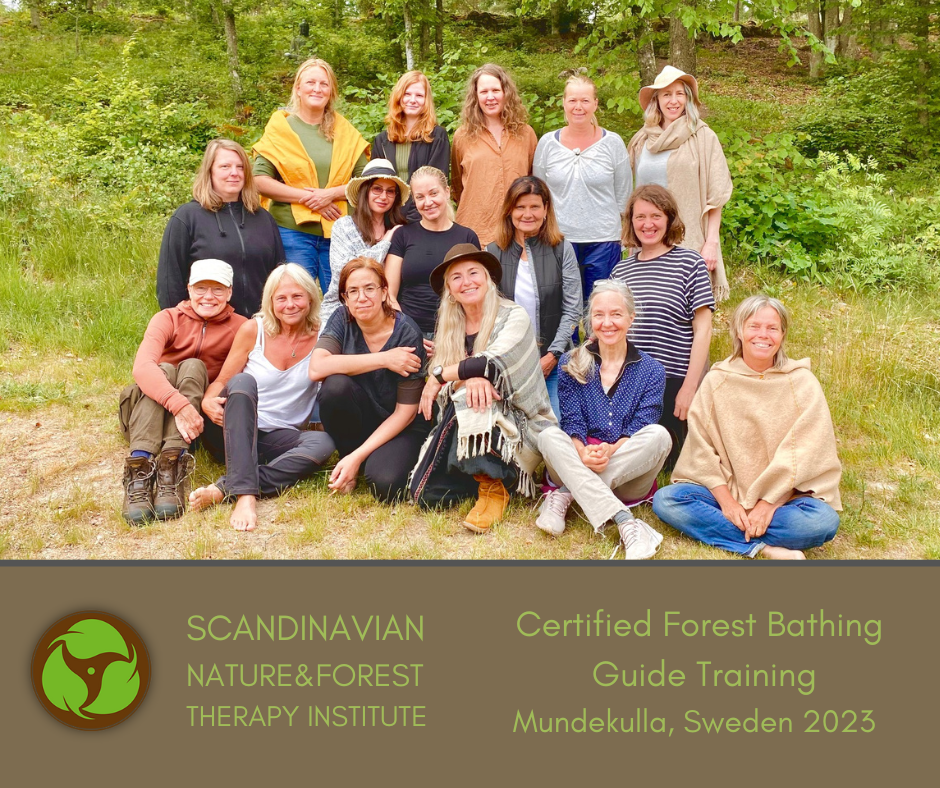 What is an Eco Forest Therapy Guide?
A Certified Eco Forest Therapy Guide by the Scandinavian Nature and Forest Therapy Institute, has an extensive training, based on a set of models informed by science, psychology, ecosophy, meditation and professional experience. At the centre we find the psychological process of the guided Forest Bathing experience; an overview of passages, leading up to nature connectedness, nature relationship and integration. It is through a deepened relationship with nature where the ecological experience may awaken; a sort of "greening of the self", named as "Naturvaro", loosly translated as Nature Beingness, a protected term with a specific definition. This way of spending time in the natural world opens a variety of possibilities; stress reduction and recovery, general well-being, increased empathy, compassion and a desire to protect and preserve nature. Other significant experiences is found in the existential dimension; sense of coherence, meaning and deepened connection, within and without. Eco Forest Therapy is thus a model that offers a variety of experiences in several dimensions, all of which can be considered important for the development of a reciprocal health, a restored life balance and general wellbeing.