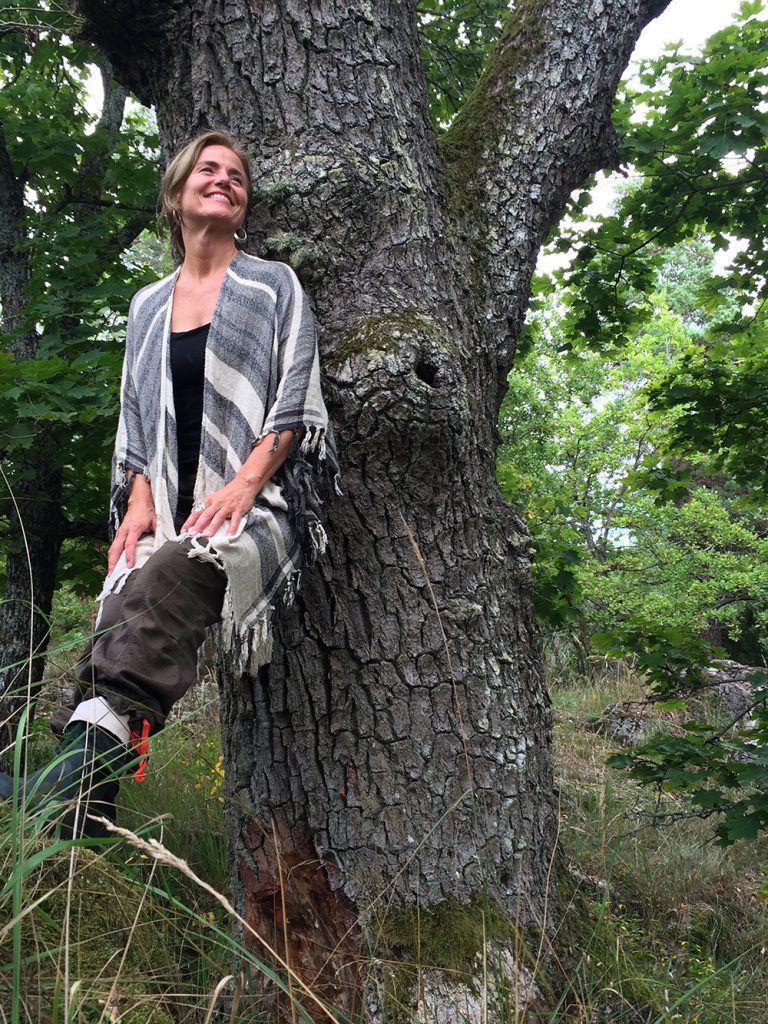 Contact
Email: contact@snfti.com
Petra Ellora Cau Wetterholm
Petra Ellora Cau works in Stockholm, Sweden as a Licenced Clinical Psychologist, a Certified Nature and Forest Therapy Guide, trainer and mentor and as a Mindfulness Facilitator.
What has influenced her work the most is her life long Nature Connection, her background in the Performing Arts as well as the years spent at a Zen Buddhist Temple. She is a strong advocate for integrating Nature Supported Treatments into the Public Heath Care System and is presently pioneering by implementing and assessing Forest Therapy in Primary Care, for adults diagnosed with Stress Related Disorders.
She received her certification as a Forest Therapy Guide in 2016, by the Association of Nature and Forest Therapy Guides and Programs.
Since 2007, she is trained in MBCT (Mindfulness Based Cognitive Therapy), by Prof. Mark Williams, Oxford, England, and in MBSR (Mindfulness Based Stress Reduction), created by Dr. Jon Kabat Zinn at the Center for Mindfulness, Massachusetts, USA.
As the founder and director of Shinrin-Yoku Sweden Petra offers "Forest Bathing" and Forest Therapy as public and private events and in public mental health care. As the founder and manager of Scandinavian Nature and Forest Therapy Institute, she offers certified trainings and a bases for collaborations with other guides and nature therapy facilitators.