Introduction
A warm welcome to the Scandinavian Nature and Forest Therapy Institute (SNFTI). We are a resource for nature based interventions at several levels in society. We serve as a platform for nature based collaboration, integration and research for the health and well-being of people and nature alike.
Shinrin-Yoku Sweden
Shinrin-Yoku Sweden was established in 2016 by Petra Ellora Cau Wetterholm, the first certified guide in the Scandinavian region, offering certified forest bathing walks and forest therapy interventions and trainings. Since the start, the organization has been devoted to establish and adapt forest bathing and forest therapy to the Nordic language, climate and culture.
Scandinavian Nature and Forest Therapy Institute (SNFTI)
In 2019 Shinrin-Yoku Sweden needed to expand beyond the personal, and SNFTI was established. The institute operates from Sweden, with a Scandinavian and Nordic foundation. It is independent of other, similar organizations but collegially collaborative.
SNFTI protects a high level of competence and a development at the forefront of the field. This provides a certain guarantee for the services provided:
Certified Forest Bathing and Forest Therapy Guides
Up-to-date, high-quality education and trainings
Science based method development
Nature Based partnerships and collaborations with Health Care facilities, forest owners, private individuals and organizations
Resources for scientific research
SNFTI Guide Network
Since 2019, SNFTI has established a national guide network with around 70 certified forest bathing guides, from Malmö in the south to Pajala in the north. The Guide Network cooperates in various ways and offers joint events all over the country.
Founder and operations manager
Petra Ellora Cau Wetterholm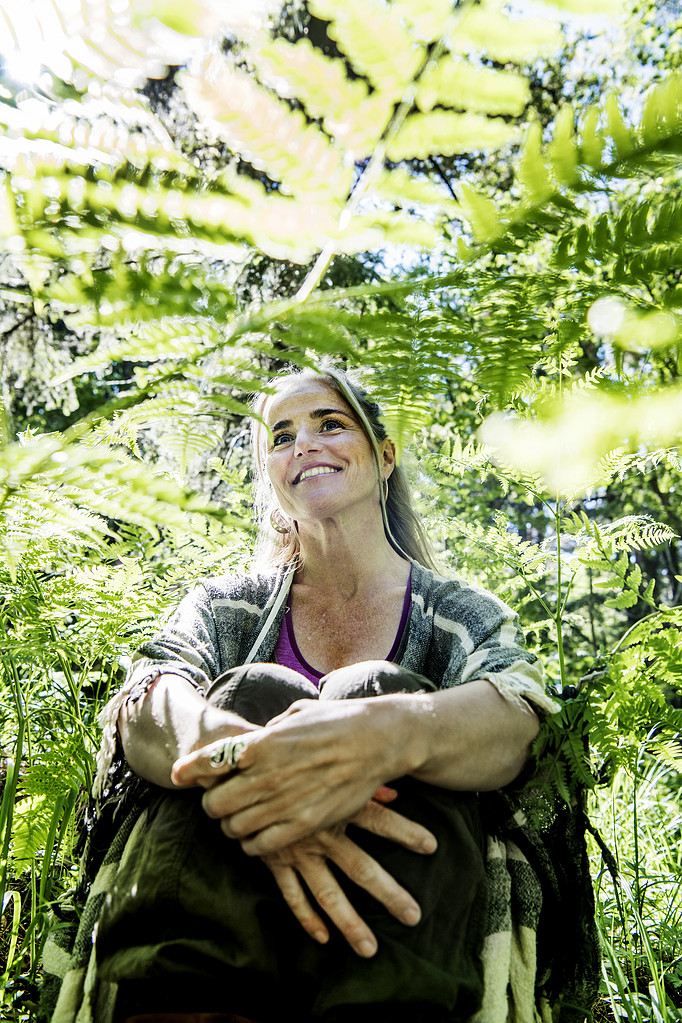 Petra Ellora Cau Wetterholm is based in Stockholm, Sweden as a Licenced Clinical Psychologist, a Mindfulness Facilitator and a Certified Nature and Forest Therapy Guide, trainer and mentor. She is the founder and manager of Scandinavian Nature and Forest Therapy Institute and Shinrin-Yoku Sweden, and a co-founder of the former European Forest Therapy Institute.
She received her certification as a Nature and Forest Therapy Guide in 2016, by the Association of Nature and Forest Therapy Guides and Programs, USA. A training that continues to play an inspirational role in the Scandinavian method development and cultural adjustment.
As a clinical Psychologist Petra has specialized in the fields of neuropsychiatry and neurodevelopmental disorders, in mindfulness based interventions such as Acceptance and Commitment Therapy (ACT), and Stress Related Disorders.
She is a trained facilitator of MBCT (Mindfulness Based Cognitive Therapy), by Prof. Mark Williams, Oxford, England, and of MBSR (Mindfulness Based Stress Reduction), created by Dr. Jon Kabat Zinn at the Center for Mindfulness, Massachusetts, USA.
What has influenced her the most besides her work as a Clinical Psychologist, is a lifelong nature connection, a background in the Performing and Visual Arts and the many years spent in recidency retreat at a Zen Buddhist Temple.
She is a strong advocate for methodological development of Forest Therapy and for the integration of Nature Based Interventions in society; science, education and Public Health Care.
She is the author of the Institute´s training manuals in Forest Bathing, Forest Therapy, NBSR and a 6 week, Forest Therapy program for stress related disorders in Primary Mental Health Care.
Petra has been invited to teach nationally and internationally and to present her work at several conferences and gatherings, most recently at the world conferences "Forests for Public Health", 2021 and the "International Congress of Forest Therapy", 2022 . Her work has appeared in daily newspapers like Dagens Nyheter, Svenska Dagbladet, Göteborgsposten and monthly magazines such as Vi, Modern Psykologi, Må Bra, Amelia, Yoga för dig, in Radio Shows and in Tv-shows at TV 4 News Morning and Science of the World (Vetenskapens Värld).