NatureBased StressReduction & Coping (NBSR-C)
NatureBased Stress Reduction-C is a manual based program for stress reduction and coping, based on equal parts theoretical understanding and personal experience of nature connection, primarily through Forest Bathing. This means that NBSR places more emphasis than other Forest Bathing programs on established stress research, western psychology and ecopsychological principles, as a theoretical framework for Nature Based Stress Reduction and recovery.
The programme is offered as an educational retreat for personal stress reduction and/or as part of a contionous professional development course. However, it is not suitable as a Forest Bathing Guide training.
The manual is developed by Petra Elllora Cau Wetterholm as a comprehensive guide to Nature Connection through Forest Bathing, as a tool for stress reduction and an enhanced wellbeing experience.
Outline
The program is offered in a retreat-like form, with equal parts theory indoors as Forest Bathing and nature experiences outdoors. It will provide you with a basic knowledge on how to understand and guide yourself to nature connection, the importance of finding natural ways for stress reduction and recovery as well as relaxing, guided Forest Bathing invitations for your own, personal wellbeing and relaxation.
Practical information
Workshops on NBSR are advertised HERE or offered privately for groups or organisations. Welcome to connect for more information through contact@snfti.com or CONTACT
Trainer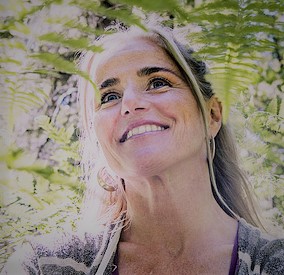 Petra Ellora Cau Wetterholm works as a licenced Psychologist, as a Certified Nature and Forest Therapist guide, trainer and supervisor and as a leader in mindfulness-based method such as MBSR and MBCT. She has worked in Children and Adoloscent Psychiatry (BUP); outpatient care, specialist care and middle care with a focus on neuropsychiatry. In recent years in Primary Care an in a Stress Rehab Clinic. She is a strong advocate for the development of nature based, scientific research and therapy in society. Petra is the founder and operations manager of the Scandinavian Nature and Forest Therapy Institute and Shinrin-Yoku Sweden. She is one of Sweden's representatives for the Nordic Outdoor Therapy Network, (NOTN). Read more about Petra HERE